Today we're revealing something that will enhance your Star Wars™ Battlefront™ experience and bring it with you on the go: the Star Wars Battlefront Companion.

The Star Wars Battlefront Companion will be available on web and in the Apple App Store™ and Google Play™ store prior to the release of Star Wars Battlefront on November 17. You'll also be able to try out the Companion at StarWarsBattlefront.com during the Star Wars Battlefront Beta.

"We wanted to create a meaningful companion experience when you're not playing Star Wars Battlefront," Companion Producer Jesper Nielsen explains. "When you're away from your console or PC and can't access the game, the Companion lets you stay in the Star Wars Battlefront universe."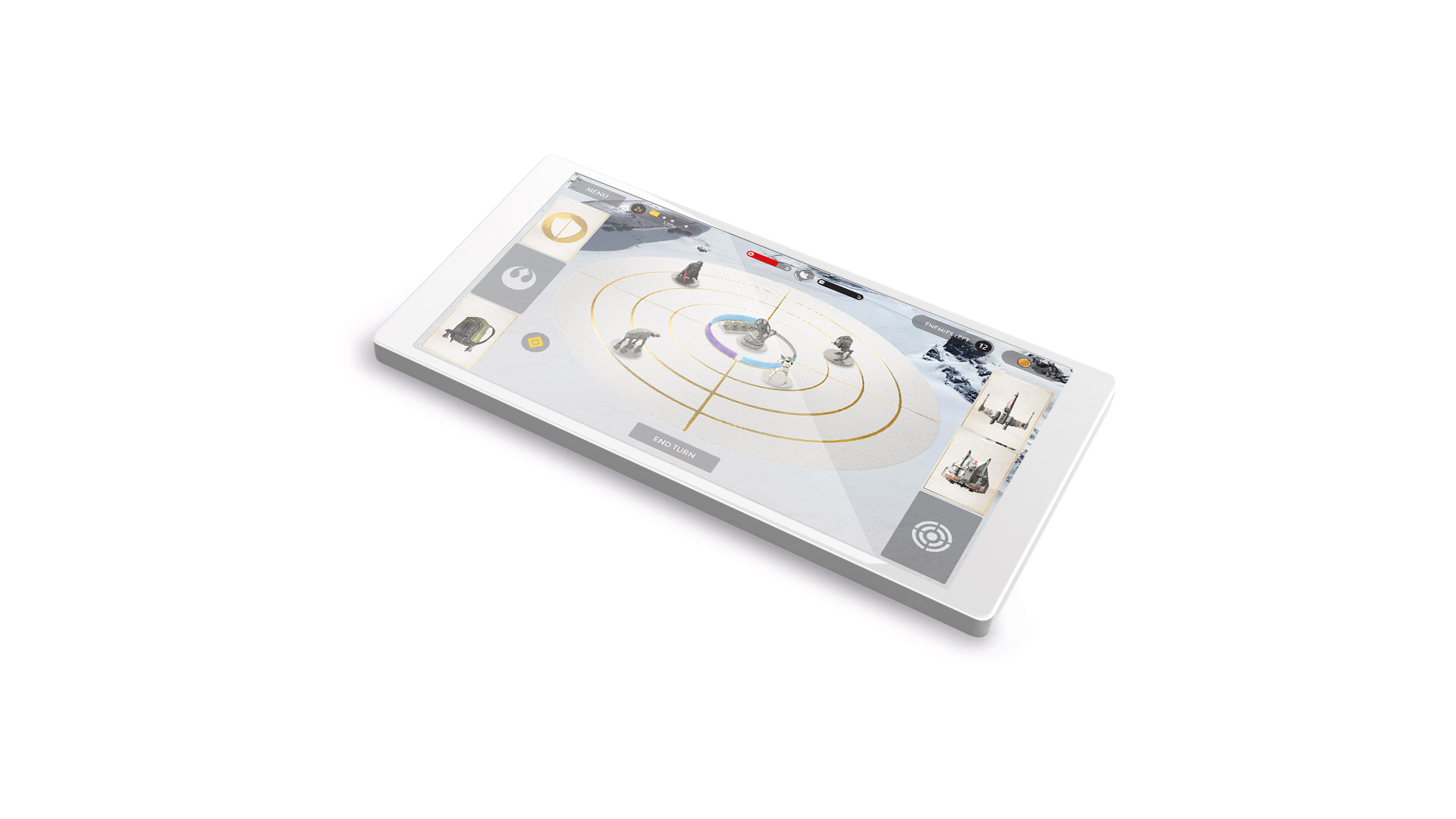 INTRODUCING BASE COMMAND

Within the Companion you'll find the tactical, card-based game Base Command. Facing off against an AI opponent in turn-based "Sieges," your goal is to protect a Rebel base against waves of Imperial starships, troopers, and other units closing in on you turn by turn.

To help you survive the Imperial onslaught and defeat all the enemy troops, you have a customizable deck of Star Cards based on the iconic vehicles, weapons, and Power-ups in Star Wars Battlefront. Among these cards you'll find Rebel soldiers, X-wings, Thermal Imploders, and even heroes such as Luke Skywalker. These powerful assets can be used to boost your own units or attack the enemy.

"Base Command is a fun and accessible way to bring your Star Wars Battlefront Star Cards into another context and play with them there," Game Designer Tommy Rydling explains. "It's a snack-sized mobile game, perfect when you're commuting and want to remain in the Star Wars Battlefront universe."

Base Command has a strong connection to Star Wars Battlefront. Survive the Sieges and you'll earn in-game credits, which in turn can be used to unlock Star Cards, weapons, and more in Star Wars Battlefront. Reversely, Star Cards earned in Star Wars Battlefront will automatically be available in Base Command.

"There's this great symbiosis between the two experiences," Rydling notes. "If you progress in Star Wars Battlefront it will help you in Base Command, and vice versa. And it doesn´t matter if you use earned credits for your Star Cards in the Companion or directly through Star Wars Battlefront, they'll automatically and immediately be available in both experiences."

It's important to note that there are no micro transactions in Base Command. The only thing you're spending – and earning – are Galactic Credits. Also, you can never lose a Star Card in Base Command; once you've unlocked them they are yours to keep.

When the Star Wars Battlefront Open Beta launches in early October, you'll be able to try some of the Base Command Sieges through the Companion on StarWarsBattlefront.com.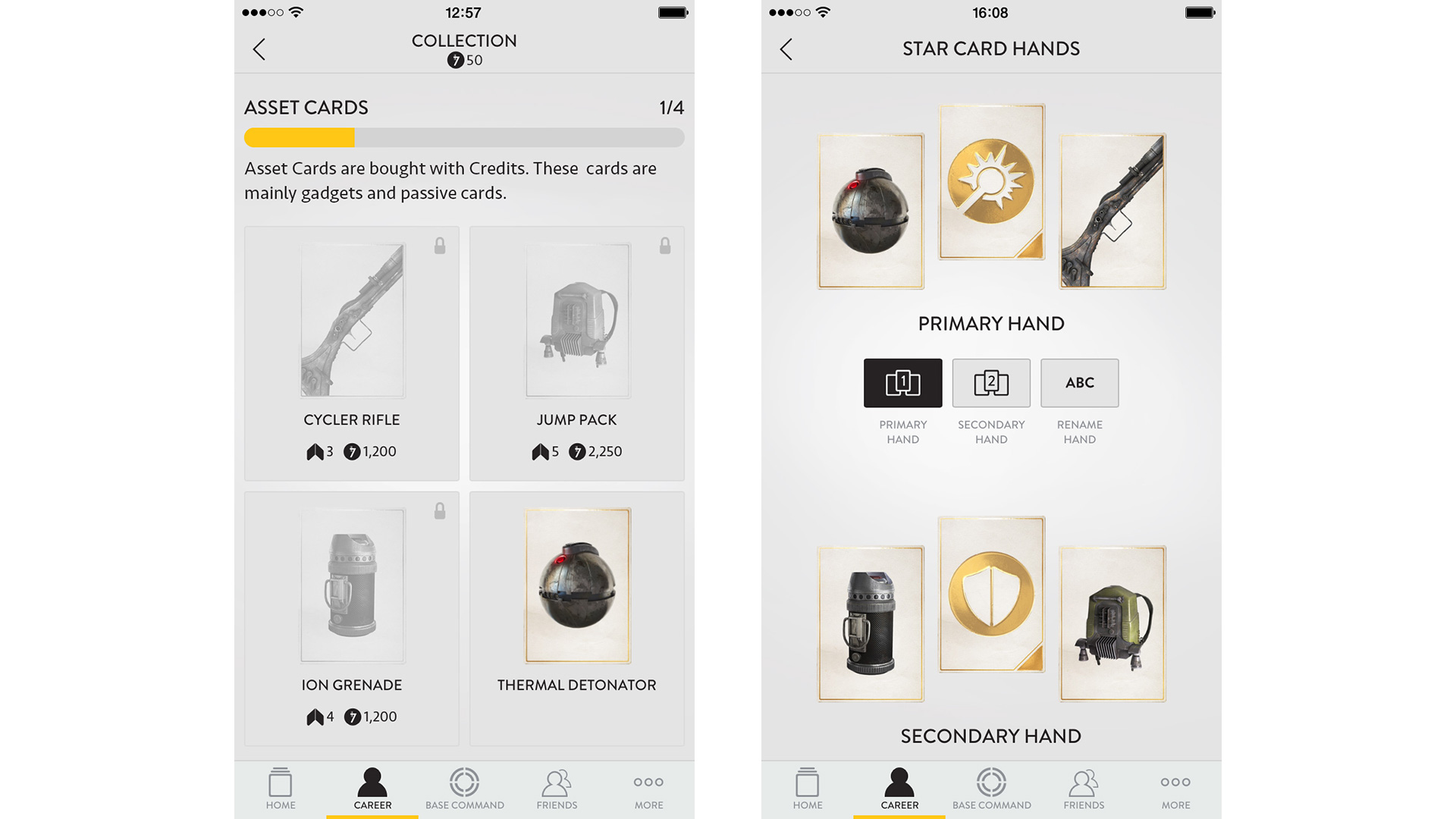 STATS, CUSTOMIZATION AND FRIENDS

As mentioned, the Companion also lets you stay connected to Star Wars Battlefront in several ways. Launch the Companion, and you can quickly overview your card collection, customize your loadout, connect with friends, and catch up on the latest news about the game. The Companion also lets you take a peek at your friends' stats, their Star Card hands, Base Command decks, and how far they've progressed in Star Wars Battlefront.

Feel like a game of Star Wars Battlefront with your friends but can't find them online in-game? If they're online in the Companion or have push notifications activated, you can send your friend a notification, letting him or her know that you want to play.

There are other features included in the Companion, so make sure to take it for a spin on StarWarsBattlefront.com when the Star Wars Battlefront Open Beta launches in early October. Stay tuned to our channels for more updates on the Companion and a further deep-dive into Base Command.