Welcome! After an amazing Gamescom and D23 Expo, I am excited to be back to provide you a few new updates on what is to come and help catch up our new community members on our recent reveals. Over the last few weeks, we have revealed three new multiplayer game modes. If you haven't had a chance to check out Blast, Fighter Squadron, and Supremacy you can get more details on each mode below.

Blast:
Our classic Team Deathmatch mode pitting 10 Rebels against 10 Imperials in a fight to the finish. Learn more HERE!

Fighter Squadron:
Take to the skies in an X-wing, TIE fighter, or even the Millennium Falcon. Learn more HERE!
Supremacy:
Rebels and Imperials fight for control of five key points in this intense 20 vs. 20 player clash that takes place on some of the largest maps in Star Wars™ Battlefront. Learn more HERE!
We still have a lot of multiplayer game modes and Star Wars™ Battlefront Missions to reveal so stay tuned for even more news.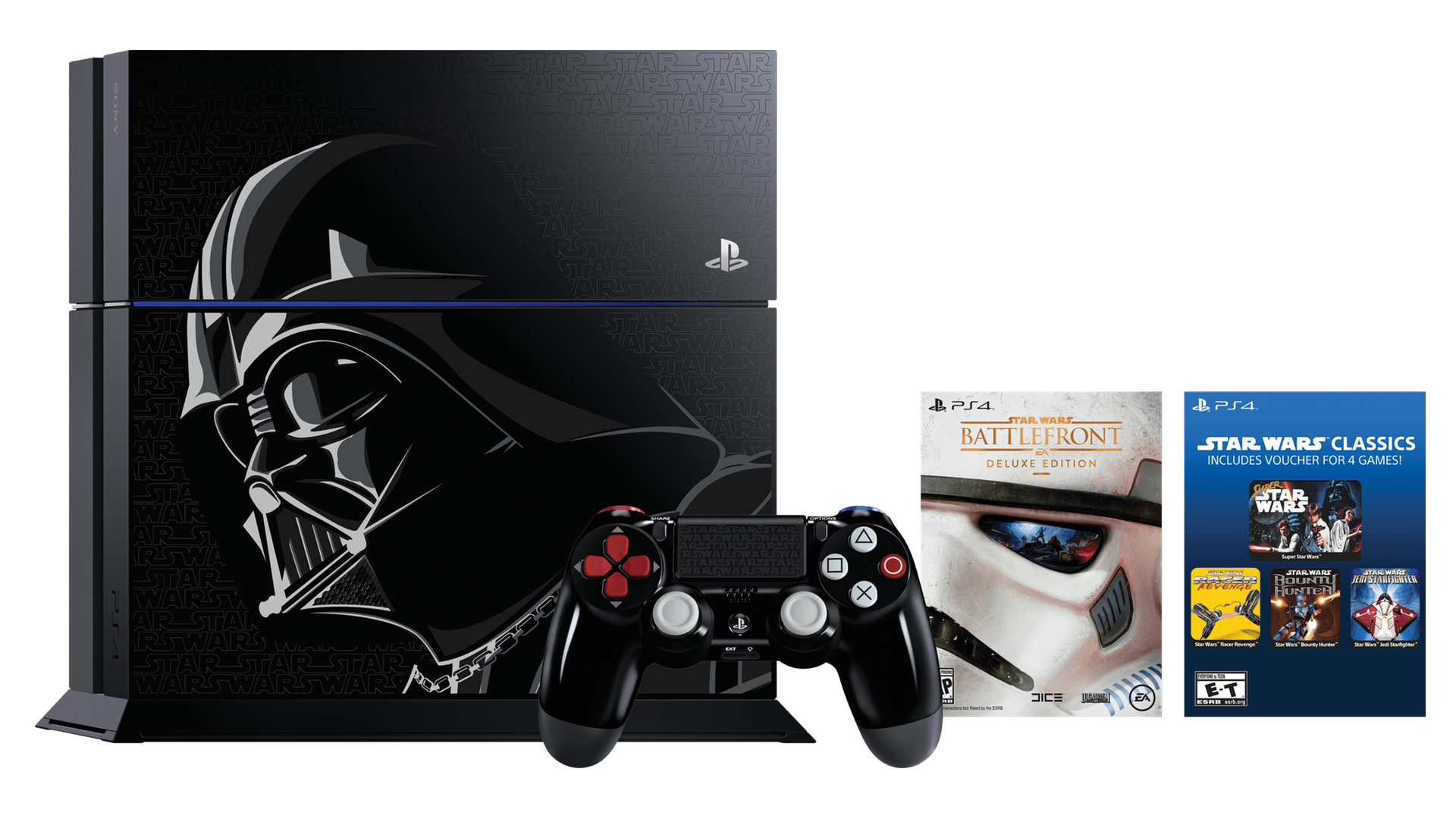 Looking to jump into Star Wars Battlefront on PlayStation 4? During D23 Expo, we revealed both our Limited Edition and Standard Edition Star Wars Battlefront PlayStation 4 bundles. This is a most impressive offering I am sure all Star Wars gaming fans will love. Pre-orders will be available for each of the bundles soon, and you can get the full details on what is included HERE.
Besides the PS4 bundle, we have a lot of cool things incoming, including more reveals and details you, the community, have been asking for. But up next, we will be on the show floor of PAX Prime in Seattle, WA, on August 28th – 31st in the Sony booth where you can go hands on with our Survival Mission on Tatooine and chat with me. Not able to attend PAX Prime? We will also be showing our Survival Mission at the GameStop Expo in Las Vegas, NV on September 2nd, and at the Fan Expo in Toronto, Canada on September 3rd - 6th.
Now for more content! As promised, our team is working to reveal new details around Star Wars Battlefront on an almost weekly basis. Between game modes, features, hero reveals, etc., we have a lot coming. Stay tuned here and to our social channels as we roll out more details.

Community Questions:

We've been collecting some of the top questions from around the community. Some of these have been answered on Facebook and Twitter, but don't worry, there is some new information as well.

Q.) Will there be a special edition Xbox One bundle?
A.) The exclusive console for Star Wars Battlefront is limited to PlayStation 4.

Q.) Will you offer the custom PS4 bundle controller separately?
A.) We have nothing to announce at this time. Stay tuned to the Sony channels for news and updates.

Q.) Can you purchase the classic Star Wars games separately?
A.) Yes, PS4 owners will be able to purchase standalone versions of each of the classic Star Wars titles on PlayStation Store later this year.

Q.) When can we pre-order the Limited and Standard Edition Star Wars Battlefront PlayStation 4 bundle?
A.) We will announce pre-orders when they are available.
Q.) Will Star Wars Battlefront offer a Collector's Edition?
A.) Star Wars Battlefront will offer a Deluxe and Standard Edition only. You can get more details HERE.
Q.) Will there be any playable indoor maps/areas?
A.) Of course! Some maps offer both interior and exterior settings to play within. You can see a glimpse of this within the screenshot released for Blast.
Q.) How will the persistence work, e.g. do players unlock weapons/gadgets by ranking up etc.?
A.) Star Wars Battlefront will offer a progression system that will unlock items as you rank up. We will go into specific details in the near future.
Q.) How and when will I be able to pilot the Hero vehicles?
A.) Hero vehicles are secured by power ups available in our Fighter Squadron mode.
Q.) Will there be split-screen for certain MP Missions?
A.) No, however split-screen will be available for Missions in offline co-op for PlayStation 4 and Xbox One.
Q.) Will there be offline functionality?
A.) All Missions can be played in solo or co-op split-screen in a offline environment.
Until next time, I thank you for checking out these community updates and look forward to sharing more about Star Wars Battlefront. If you have any questions, feel free to ping us on Twitter or Facebook.
Thanks
Mathew Everett
@Sledgehammer70